Knoxville Police Department
Domestic Violence Unit
Knoxville, Tennessee
---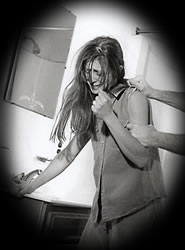 RESOURCES FOR VICTIMS AND SURVIVORS OF DOMESTIC VIOLENCE
Provided by the Knoxville Police Department
Domestic Violence Unit
P.O. Box 3610
Knoxville, TN 37927
Phone: (865) 215-7306

Program Manager: Angela Hill
email: ahill@ci.knoxville.tn.us

---
Thank you for visiting the Knoxville Police Department's Domestic Violence Website. There are many resources for victims of domestic violence here, including:
Educational Information: Signs to look for to determine if a person may be abusive, types of abuse, a test to see if your relationship is abusive, and traits and characteristics of an abusive person.
Getting Help: A list of people you can call who will help you escape from your abuser. Additional resources such as food, clothing, financial and legal assistance, employment assistance, and housing.
Devising a Safety Plan: A checklist of items you need to take with you when you leave your abuser. Tips for getting away safely.
Support: A listing of support groups and counselors in the Knoxville area who will help you get back on your feet and give you emotional support.
Legal Information: Getting an Order of Protection and what it can do for you, what to expect when you go to court, and hints for court day.
Test Your Relationship: Characteristics of healthy and unhealthy relationships. Is your relationship a healthy one?
Statistics: Current statistics on domestic violence.
Why the Victim Stays: Reasons why a victim stays in an abusive relationship.
How to Help: Do you know someone in an abusive relationship? Read these ways that you can help them.
Cycle of Violence: A diagram that shows the cycle of violence and describes the phases involved.
Use the links on the left side of each page to navigate the website. If you want to talk to someone, please call our unit at 215-7306 and ask to speak to an advocate or you can email the unit at ahill@cityofknoxville.org.